by: Raine
---
This year was really a wild ride. It was my second full year as a k-drama watcher and my first full year blogging. Phew. Did 2012 go by as quickly for you as it did for me?
Some of it I loved, and some of it left me lukewarm. There were a few dramas I really wish I could obliterate from my memory. But the good ones made up for it, 'cause there were some GOOD dramas.
The reviews will be highly biased and highly noninclusive. It's about what I remembered at the end of the year 2012. How did these shows impact me? Am I still salivating? Or did I forget it existed until I had to write this thing?
Note: This review WILL contain spoilers
A Gentleman's Dignity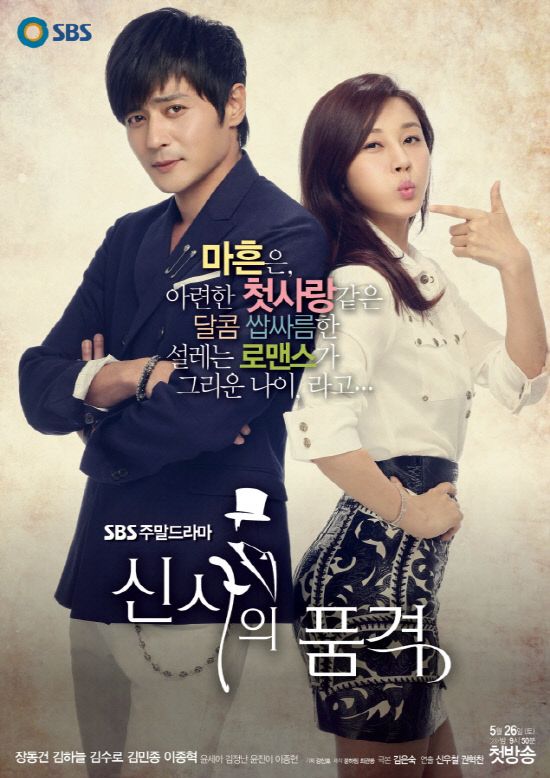 Broadcast Network: SBS
Writer: Kim Eun-sook ("Secret Garden", "City Hall", "On Air", "Lovers in Prague", "Lovers in Paris")
Director: Sin Woo-cheol ("Secret Garden", "City Hall", "On Air", "Lovers in Prague", "Lovers in Paris"), Kwon Hyeok-chan ("Lie to Me", "Secret Garden", "Lovers in Prague")
This was my first Jang Dong-gun drama. GASP! I know. How could that be? But it was.
Anywho, even though the show finished airing this summer, it really, really didn't stick. I enjoyed some of it immensely while I was watching and then I wanted to skip over other parts. And now, while I'm trying to remember what it was about and what was good about it, I have to go back and refresh.
Not a good sign.
I really enjoyed the friendship between F44 and how they really have weathered it all together. They fight and make-up. They understand each other and their friendship is stronger than a lot of marriages are. The friendships were way more compelling than the romances.
Jang Dong-geun and Kim Ha-neul were cute at first but then their relationship turned into a staring contest. All they did was look at each other half the time. Bo-ring. Then there was the creepy relationship between 24-year-old Me Ah Ri (Yoon Jin-yi) and Choi Yoon (Kim Min-jong). My ahjussi crush is totally on Kim Min-jong, but I was just creeped out by the whole thing. I think it was the way their relationship was depicted. It was like the actors felt uncomfortable with the concept and the writers felt uncomfortable showing it. It would've been more natural had there been a bit more physical affection or something.
I liked watching Kim Ha-neul's roommate thaw from a rather frigid woman who avoids emotional closeness to someone willing to be a wife and mother. Her relationship with Kim Ha-neul was interesting. She's not a friend I'd keep 'cause she's judgy and bitchy. But Im Tae-san seemed to like her.
There was a lot more stuff in it, but I can't really remember...it had some really funny moments, especially with Kim Ha-neul's character sticking her foot in her mouth time and time again. It was a decent watch. I was amused...at the time.
Rating: 6/10