by: Raine

"Fashion King" Episode 6 came in at 10.4% according to AGB Nielsen. A 0.3% increase! Rock on! Thanks to Joencorner for finding this info!
This episode really gave us some plot fodder to munch on. Hooray! The men folk are using the women folk. The women folk are in need of some backbone miracle grow. There's lots of stolen kisses. And a ridiculously awesome plot twist right at the end. Read on.
episode 7 recap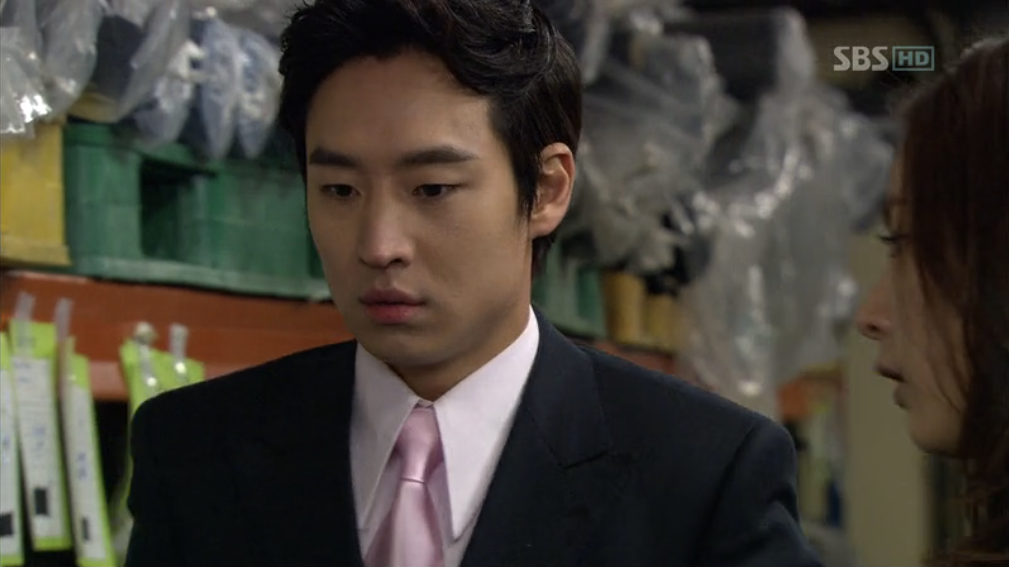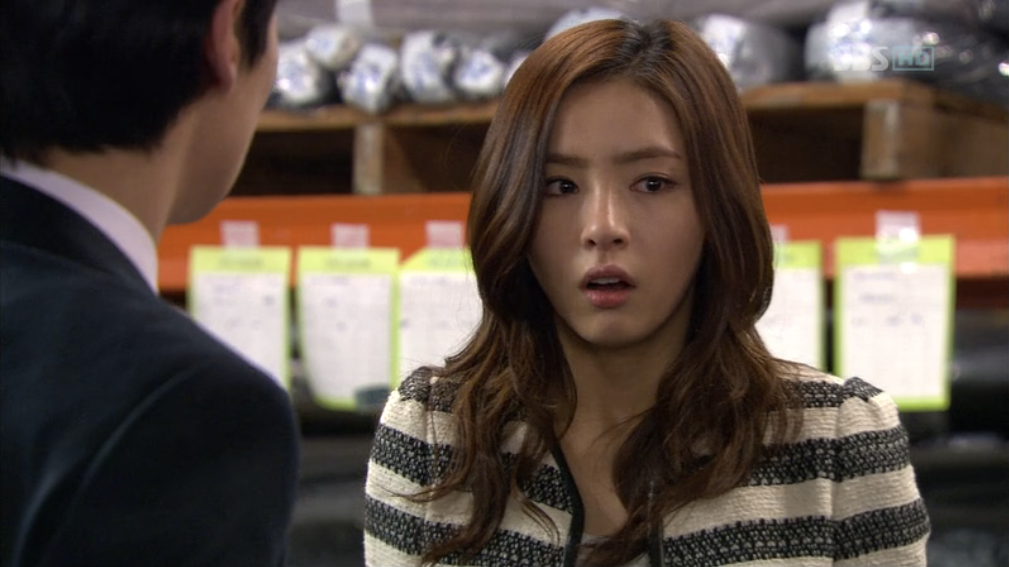 No angry pygmies came after Ga-young as she stole bolts of cloth for Young-gul. It was only a wickedly handsome chaebol with an inappropriate crush on a poor girl.
He catches her as she falls and they stare awkwardly at each other before he realizes he has to put her down. They each wonder why the other is there and act generally awkward. Ga-young lies that she wants extra fabric to try out a few ideas.
By the way, he's wearing a pink tie. Last episode she wore that pink coat. What is up with this show and pink? I love pink. I'm the Pink Princess as Deeno and others like to call me. But there is only so much pink I can look at before my brain turns into cotton candy.
Jae-hyuk hurries away and turns to look after her with a smile. The boy is smitten and I love it, 'cause it's cute, and I hate it, 'cause he has a girlfriend/fiancee thingy-y...er, person.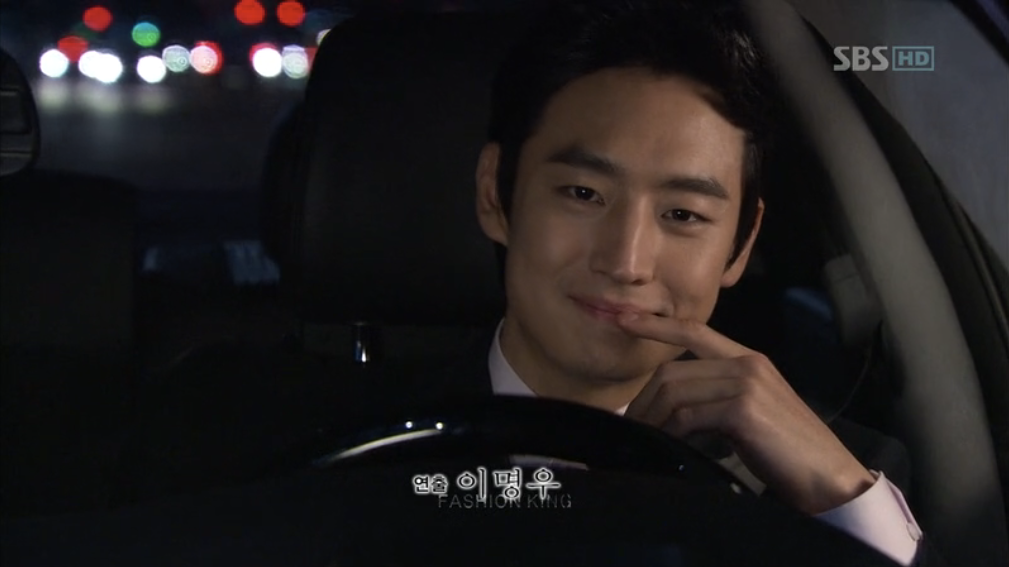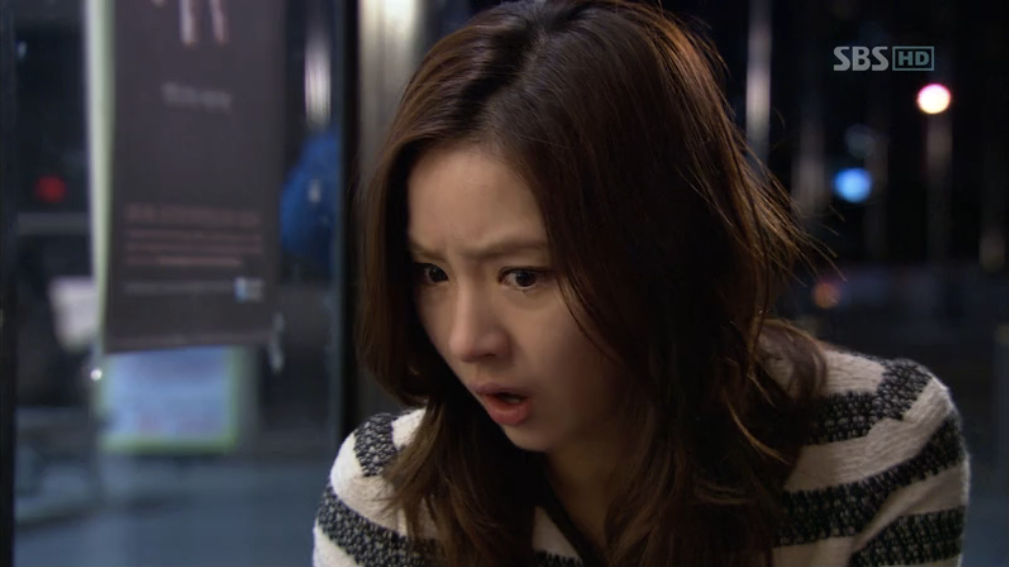 On his way home, he's all smile-y over their encounter and happens to see her sitting at a bus stop. She is mortified when he stops to give her a lift and makes the excuse that she wanted to try working at the factory.
Liar, liar, pants on fire.
He tells her to learn a lot from An-na and then asks if living in the factory is uncomfortable. When she says no, he pulls out the change purse that she'd left in the car. She smiles, pleased to have it back.
Young-gul finds An-na at the factory and after checking to see if he has anything in his teeth, offers her a drink. She wonders if he's called Michael. He hasn't had time. When asked if he sleeps at the factory, he answers that he has for six years. An-na spots Ga-young's slippers and asks if she does as well. She's only a tenant; nothing else.
An-na gets snooty, wondering what their relationship is and accusing him of thinking too highly of himself because he met Michael once. He only sells fakes in Dongdaemoon. She assumes he looks down on her and thinks she's laughable.
Young-gul is floored by her words.
But An-na isn't done. If Young-gul hadn't sold Ga-young, she wouldn't have to go through all that she has. Take her back, An-na orders. She'll give him more than the cancellation fee.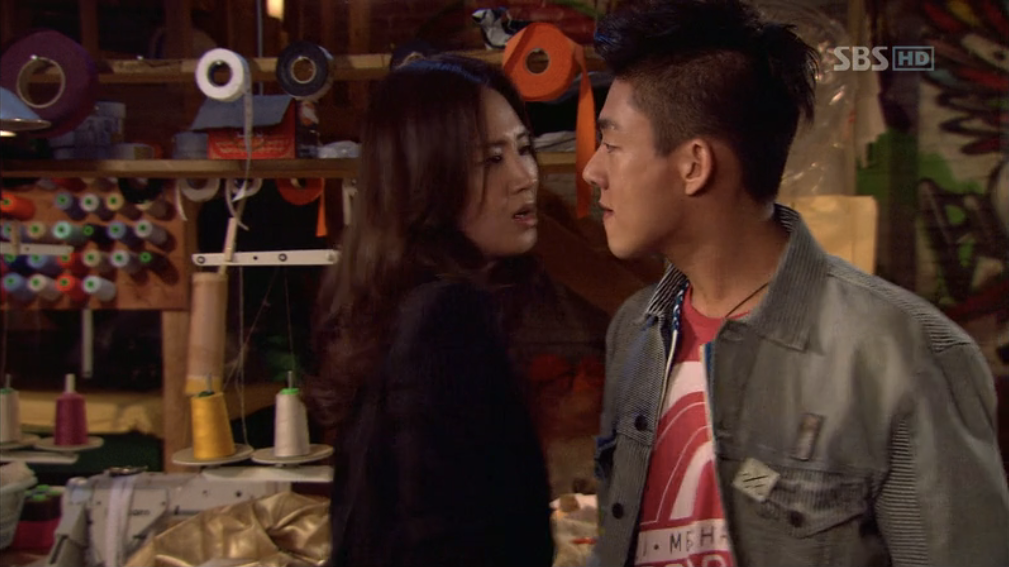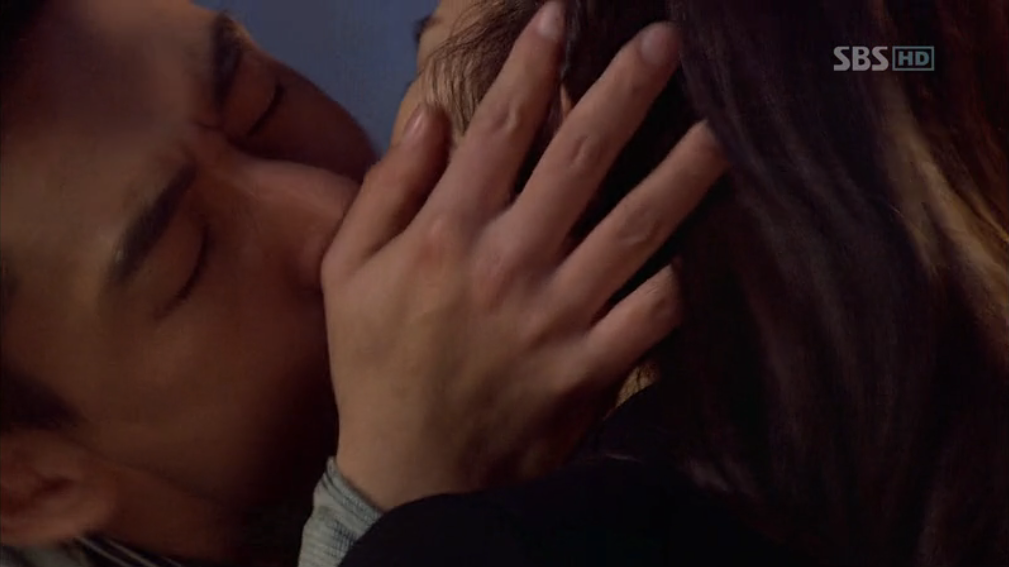 When she rises to leave, he grabs her arm, citing her true fear: She's afraid that Jae-hyuk will break up with her.
She orders him to let go, but he tells her that she's awesome before pulling her into a hug. She came because she missed him, didn't she?
Young-gul steals a kiss and she slaps him, thinking she's crazier than him for actually considering him human.
Again, he intercepts her as she tries to leave. What does she want to know about him? If she wants to know something, just ask.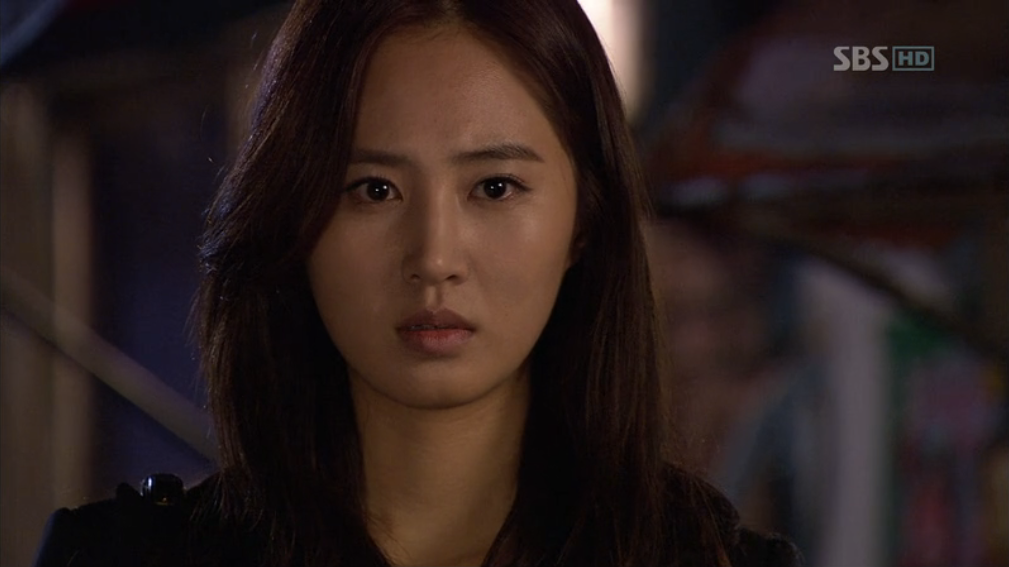 Right now, she doesn't want to know anything and leaves to find a smiling Jae-hyuk helping Ga-young out of his car. Young-gul comes out and it's a showdown: who can give the nastiest glare?
Actually, Ga-young doesn't participate. Instead she tries to melt into the floor. Young-gul stalks away. Ga-young fails at melting and runs inside instead.
Then An-na glares at Jae-hyuk. He glares at her. Electricity crackles. Jealousy fueled anger brims.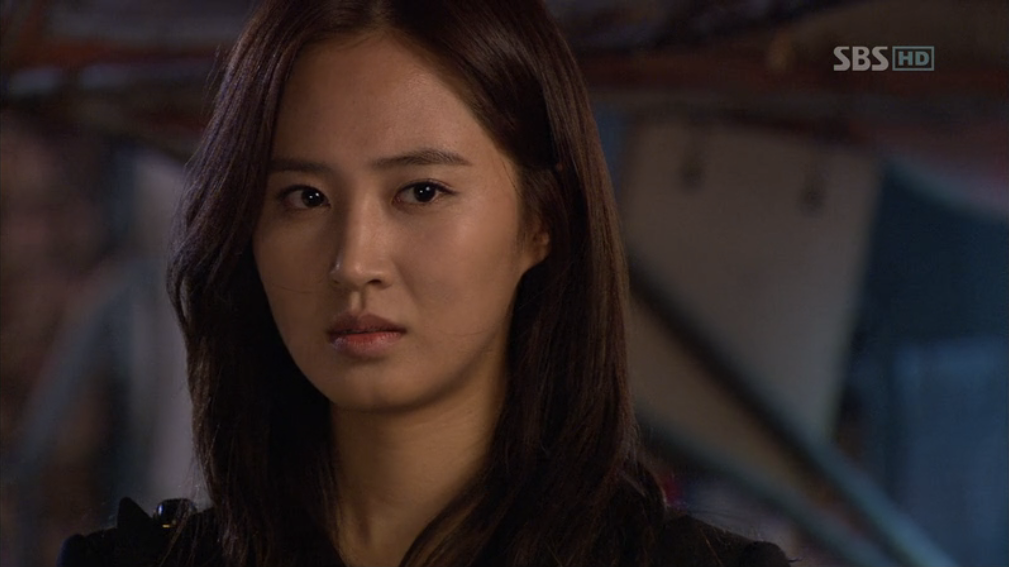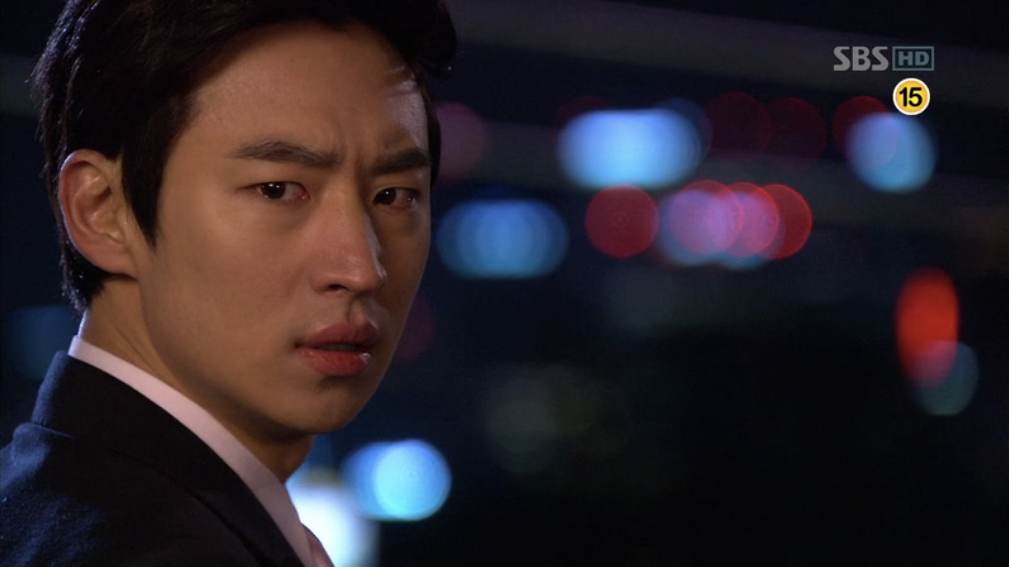 Jae-hyuk demands why An-na was there and she coldly explains that she was trying to get Young-gul to take Ga-young back. The only thing he seems to be concerned about is why she had to come HERE.
She stalks away. He glares. Brood. Brood. Pout. Pout. Glare. Glare. Rinse and repeat. Oh yeah, don't forget super emo music.