And here we have it, folks. A Hong sisters episode at its best. The story finally hit it's stride and I'm fully invested in it and the characters. Everything that I asked for in the last review was satisfied by this episode - except for the terrible ghost makeup.
Horrible makeup aside, I have to say I loved everything about this episode, including the second female lead, Tae Yi-ryung. Unlike in other shows, the second lead doesn't have an inordinate amount of power to make the female lead feel miserable. Yes, Yi-ryung makes Gong-shil feel embarrassed, but the embarrassment does not give Yi-ryung any real leverage over Gong-shil. It's a welcome change in first and second female lead dynamics.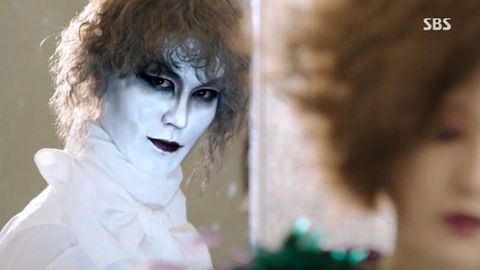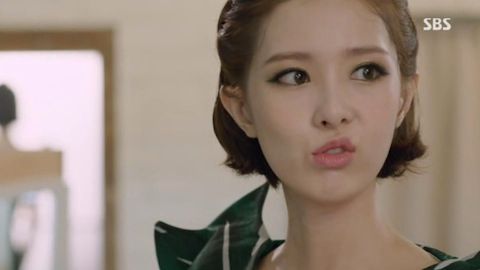 There were a lot of interesting back story reveals in this episode. Joong-won's father is the person who hired Kang Woo to watch over Joong-won and women around him. We see more of how the kidnapping traumatized Joong-won so that he can't read and we get to see that Gong-shil was a successful, happy young woman before her tragic accident. Although a lot was revealed, it wasn't too much and the information was well-dispersed throughout the episode.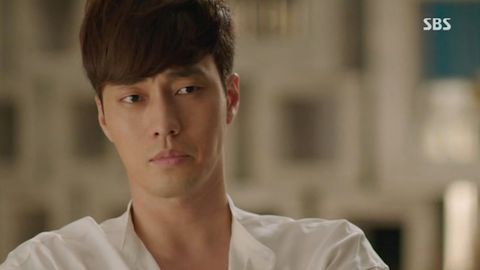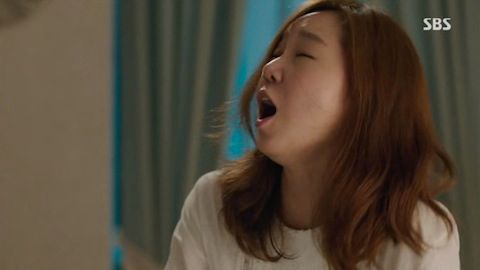 Another strong point of the episode was how it dealt with the ghosts. Rather than the episodic ghost-of-the-day format that the story followed previously, episode 4 showed Gong-shil wandering through her day as she tried to avoid the ghosts who plagued her. It showed her daily life and the reason why she is so in love with the idea of Joong-won, the man who can banish ghosts and become her safe haven. Joong-won also comes around and believes that Gong-shil can see ghosts. He is helped by the fact that he was kept awake all night by a ghost-possessed Gong-shil - a hysterical sequence that highlights Hong sisters laugh-out-loud humor.
After that Joong-won decides to make use of her ability to get back the money lost during his childhood kidnapping. He'll have Gong-shil speak to the ghost of his dead girlfriend, who is the only one who knows where the money is. While the money is a major motivator, it also serves as an excuse for him to get closer to Gong-shil. For all of his posturing, he finds her fascinating and actually smiles while he's with her. It's a change from his usual gruff demeanor that he likes - at least unconsciously.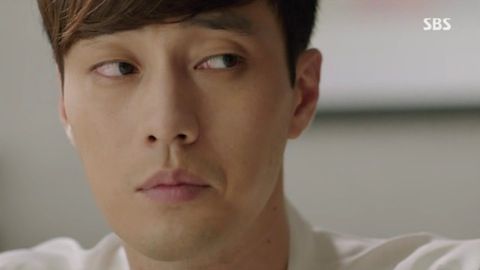 Joong-won becomes more sensitive to Gong-shil with all of her flirtateous behaviour and earnest desire for innocent skinship, or touching. He's slowly learning to care for her and allowing himself to open up after the fifteen years of emotional isolation since his kidnapping. It's one of the finer aspects of the episode, watching Joong-won remember how to be a living, breathing, human being again. It's an idea that Gong-shil beings to come to terms with as well after Kang Won suggests that she doesn't linger in the past, but enjoy her present and anticipate the future.
Joong-won's character change manifests in a beautiful, grand gesture at the end of the episode. He realizes that Gong-shil will walk by a fatal accident with a high body count on her way home and goes to her, allowing her to use him to find safety and to hide from her fears. It's his first truly unselfish act since we've met him.
Written by Raine from Raine's Dichotomy
Lisa Espinosa
Journalist, drama lover, and foodie, Lisa enjoys exploring Korea, speaking the language, and soaking in all that dramaland has to offer. Her Korean husband laughs that she knows more than he ever will about dramas and K-pop. Lisa Espinosa can be contacted via lisa@hancinema.net.
Copy & paste guideline for this article
Always put a link back to the
source
and HanCinema
permalink
"[HanCinema's Drama Review] "Master's Sun" Episode 4"
by HanCinema is licensed under a Creative Commons Attribution-Share Alike 3.0 Unported License.