by: Raine

---
I found a plot thread I like: Daddy Cha and Psycho-jo. I actually want to see where that goes. I'm done with Se-kyung being bad and lying. I don't really care anymore. Give me more father/son!
"Cheongdam-dong Alice" features Moon Geun-young, Park Si-hoo, So Yi-hyun and Shin So-yul
Episode 12 recap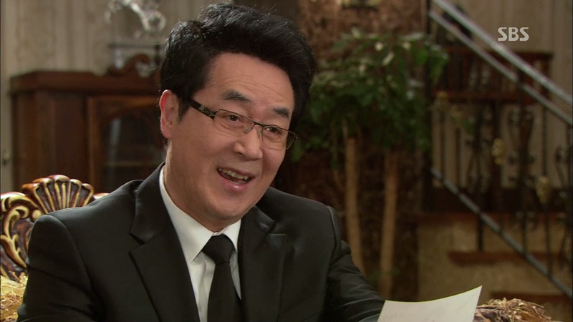 In-hwa discovers that both Se-kyung and Coach Tick are gold diggers and gets an evil look on her face.
Se-kyung tells Psycho-jo he did well today and he asks for a reward. He pulls her close for a short kiss, embarrassing her. Then it's her turn to receive her reward and they drive off.
Daddy Cha is laughing over a teenage photo of Se-kyung and remembering his son who only moments before joined him for the memorial rights.
I love that Daddy Cha realizes what Se-kyung's doing isn't bad for him. It's the one thing she's doing that isn't bad even though she's doing it as part of her plan.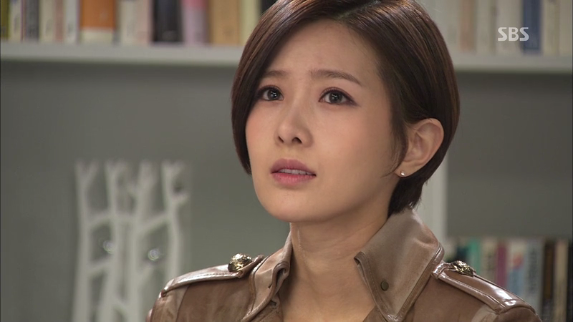 In-hwa is really pissed that Coach Tick and Se-kyung played her for a fool.
Coach Tick thinks In-hwa was acting fishy and looks worried when Min-hyuk comes home and asks for In-hwa. She has something to tell him about her "unni". He met her when she was delivering for Sera Boutique. In-hwa wants to know how much he loved her and he thinks she's asking because of Psycho-jo. He tells his sister not to worry and to steel herself because their father is coming.
In-hwa leaves and glares at Coach Tick who had been eavesdropping moments before. In-hwa leaves without a word, but is obviously furious. Min-hyuk comes out and tells Coach Tick to find someone much better than Psycho-jo for In-hwa to marry.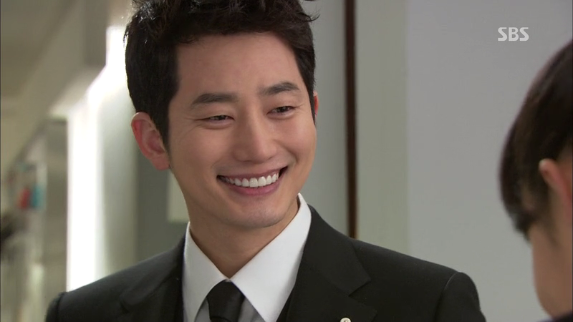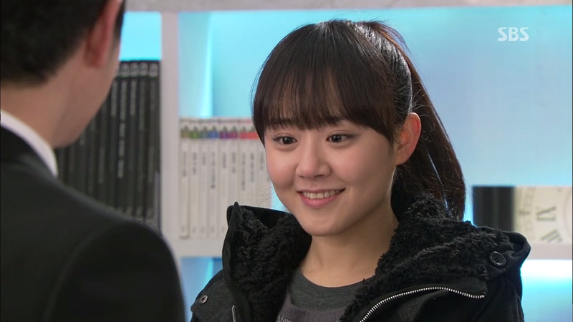 Psycho-jo and Se-kyung arrive home as In-hwa is leaving. She watches them go inside together and notices that his apartment is directly across from Coach Tick's.
In the apartment, Psycho-jo presents Se-kyung with her passport. He promises to fill it together. Then she asks if he wants to eat with her family tomorrow. She tells him her father will accept him depending on how well he does. Psycho-jo says he will be patient until her dad accepts him. He's stubborn enough to withstand it.
Then they have a super awkward moment and she cops and and says she's gonna go home. He grabs her and demands, "where are you going?" and spins her around.
Omigosh, do they sleep together? Well, if you're going to date someone that hot...heh...Go Se-kyung!
Reporters want to write about Psycho-jo being Daddy Cha's son so he releases it to one media source. The news comes out and Tommy reads it and admires Se-kyung's work.
Se-kyung meets with Coach Tick and tells her about Tommy Hong, how he accepted her offer because they all came from the same place. Coach Tick wonders if he can be trusted and Se-kyung asks if she should get a contract from him. The video has been deleted so the two women feel relieved over that. We know better. I'm actually excited to see how this plays out.
The next step is for both families to meet and for the wedding plans to progress. Coach Tick warns her that Daddy Cha treats his relationship with his son as business. Se-kyung doesn't have the qualifications In-hwa has. He won't like Se-kyung so she has to prove she'll be good for business. She has to do well because they both depend on her.
Coach Tick tells her brother, Ho-min, about Tommy Hong. She thinks Tommy Hong is acting strangely; he's not the type to just go along with a few words and risk so much with Se-kyung. She thinks there is something else going on with him.