by: Raine

---
Now that we've fallen down the rabbit hole it's time to wander away from the explicit instructions of the Wonderland journal. All the looney characters of Cheongdam-dong have come together to either aid or conspire against our OTP. A few side characters get a bit of filling out, Se-kyung finds her soul and Psycho-jo gets cuter. I didn't think more cute was possible, but this episode is full of it.
"Cheongdam-dong Alice" features Moon Geun-young, Park Si-hoo, So Yi-hyun and Shin So-yul
Episode 9 recap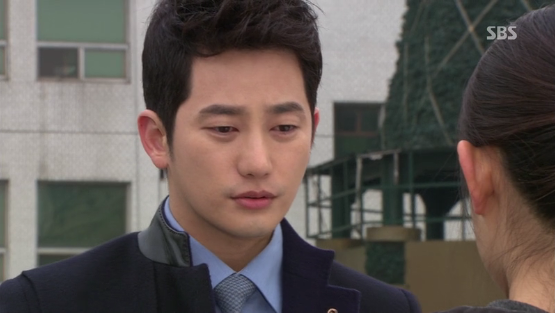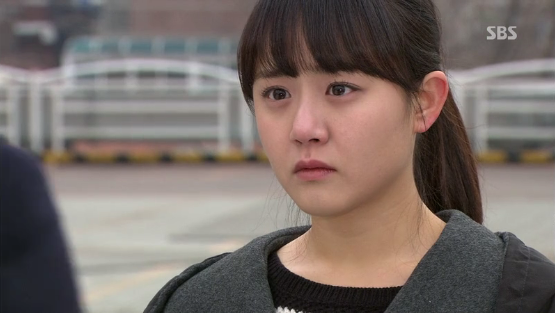 Se-kyung listens to Psycho-jo's confession and schools her expression.
Psycho-jo: You must be surprised. I am Jean Thierry Cha. I'm sorry for hiding that.
Se-kyung's thoughts: For deceiving you, I'm sorry.
Psycho-jo: I am a pathetic person.
Se-kyung's thoughts: I am a bad woman.
Psycho-jo: I should've told you before.
Se-kyung's thoughts: It would've been good if I told you before.
Psycho-jo: I'm always like that. I trust neither my heart, nor others.
Se-kyung's thoughts: Do you...trust me?
Psycho-jo: I trust now your feelings and my feelings. I like you ,Se-kyung ssi.
Se-kyung's thoughts: I, too, really like you.
Psycho-jo: *holds the letter* This letter, when I received it from you saying you really like Secretary Kim, I was really happy. Se-kyung, so, what I really mean...
Se-kyung's thoughts: I'm really sorry.
Se-kyung: It's all confusing me. You, president, are too above me.
Psycho-jo: Se-kyung ssi! *grabs her wrist*
Meanwhile, Tommy Hong is watching them and smirking as though he can hear them from far away.
On her way home, Se-kyung passes a church and heads inside to try and lessen the heavy guilt sitting on her shoulder. She remembers kissing him, being mean to him, finding out his real identity and deciding to act like a Candy.
She prays that God let her only bad intention slide, just this once. She won't hurt him ever again. As much as she hurt him, that is how good she'll be to him. She begs to continue to like him.
Aw, this is the first sympathy pang I've had for her!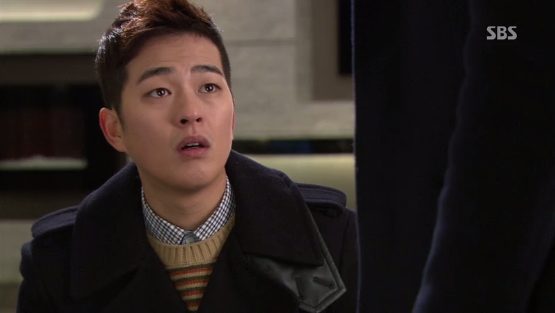 Secretary Moon reports that GN Fashion has decided on the place for the preview event of their collaboration - it's in Royal Group's complex. Psycho-jo coldly agrees to it.
Inside his office, Dong-wook asks excitedly what happened and finds out that Se-kyung thinks that Psycho-jo as president is too far above her and is confused. He admits that because Han Se-kyung rejected him after finding out, he isn't nervous.
Awwwww. You like her fake Candyness. *sob*
He grins and says he sees now exactly what he should do, just like after Seo Yoon-joo (Coach Tick) dumped him. After that he vowed success and revenge - he knew he'd be successful, too. There is one difference from back then - his mind was in hell and now it's not. So what now? Dong-wook asks.
He's buying soju and off he he goes to buy soju and snacks, asking the cashier for a fighting! He shows up at Se-kyung's home and bows deeply to the family who is completely baffled by his behavior. He declares that he likes Se-kyung and that he's not Secretary Kim nor is his family name Kim. The family worries that he lied because his last name could be the same as theirs (Han, which is no longer illegal), but that isn't the issue. He is a "Cha" (pronounced "Sha") and the president of Artemis Korea, Jean Thierry Cha. The family looks very surprised.
Psycho-jo promises to tell them everything and asks "eommeoni (mother)" *squee* to set the table for drinking! Se-jin texts Ah-jung to hurry home and bring Se-kyung with her.
Se-kyung walks home and remembers the parking lot confession. She promises to be good to him from now on. She actually smiles, but Tommy Hong shows up and ruins the party, waving her cell in hand.
Tommy takes Se-kyung to a coffee shop and says there were a lot of calls from Secretary Kim, no, President Cha. She must be feeling deja vu at being caught by him in a lie, yet again. He reveals (and smirks) that he heard the entire rooftop conversation before. Her tactics were common, but effective. She feigns ignorance but he threatens to send the texts in her phone to him.
GUH! All you need to do is tell the truth. "I found out earlier and I'm still in shock. I'm glad you told me in person instead of letting me find out through this text". But no, you're going to let that smirky-faced, money motivated bastard use you!
But Tommy thinks that her love is fake and tells her to reveal that she already knew and that she pretended to be in love, which is the president's type. Tommy wonders what Cha would think and mocks the despair and anguish in her eyes. He offers her another way to continue her "journey" without being caught.