by: Raine

---
Too much Jung-ae in this episode. It felt like a super set-up episode. Based on my limited weekend family drama experience, we're getting to secondary plot introduction time. So too much Jung-ae and not enough Joon-ho/Soon-shin cuteness.
AGB Nielsen Nationwide had this episode coming in at 23.0%.
"Lee Soon-sin is the Best" is directed Yoon Seong-sik by and written by Jeong Yoo-kyeong and features IU, Jo Jung-suk, Go Doo-shim and Lee Mi-sook.
episode 15 recap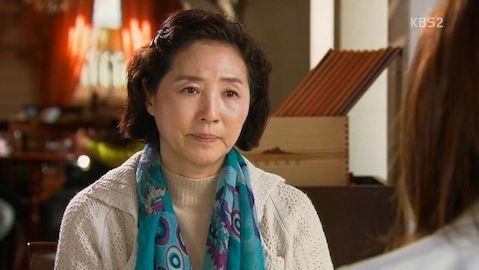 It's time for mommy showdown between the mommy in the know, Jung-ae, and the blithely smiling mommy, Mi-ryeong.
Mi-ryeong introduces herself and doles out the basic compliment: you raised her well. Jung-ae reigns in her anger as Mi-ryeong explains why she's there. She hopes Jung-ae will support the depressed Soon-shin because the girl is doing very well. The acting biz is unstable, so it's reasonable to worry, but Mi-ryeong wants a chance to take care of Soon-shin.
That incites Jung-ae's self-righteous anger and she accuses Mi-ryeong of knowing nothing about her daughter. But Mi-ryeong says she reads people well and Soon-shin is a rare cookie: she's innocent and honest. It's the charm she needs to succeed in the acting field.
When Jung-ae thanks her for the compliment, Mi-ryeong makes the wrong comment: you gave birth to her, it's thanks to you. She even looks like you when she smiles.
This of course brings out the pride in Jung-ae, if but for a moment, and she says Soon-shin resembles her most. Mi-ryeong understands why she worries about Soon-shin so much with this kind of love for her child.
But Jung-ae lays down the law. No acting. Even though Mi-ryeong says she usually doesn't do this and Soon-shin is a special case, Jung-ae asks her to stop. Don't touch Soon-shin. She won't act.
Mi-ryeong thinks she should let Soon-shin choose her life's path, but Jung-ae says that it's her prerogative. She leaves Mi-ryeong shocked. The actress reels at the treatment.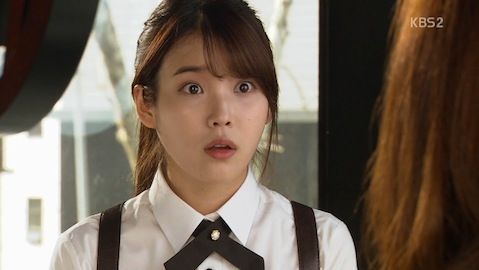 In the end, it bothers Mi-ryeong so much that she meets Soon-shin at the restaurant to admit that she couldn't convince Jung-ae. Soon-shin sighs that she knew it wouldn't be so easy and apologizes for wasting Mi-ryeong's time. But Mi-ryeong is more concerned with whether or not Soon-shin will continue acting - Mi-ryeong wants to try out of spite. The audition will allow her to debut and show her mother. They will start daily intensive training.
At home, Jung-ae relives the conversation and sneers at Mi-ryeong's compliments of Jung-ae's mothering. Then Jung-ae starts to cry, the insecure mother/woman that she is. Hye-shin comes in and Jung-ae asks after Soon-shin. Hye-shin hopes this means Jung-ae will let her act, but she only wants to know where Soon-shin has been staying.
She stalks out after hearing she's staying in a practice room at her company.
Guh, this can't be good. I'm sick of Jung-ae and her selfishness. She's jealous of Mi-ryeong and pissed at her lying husband so she takes everything out on Soon-shin and her family. Just not cool. I need Joon-ho/Soon-shin time now to cool my temper.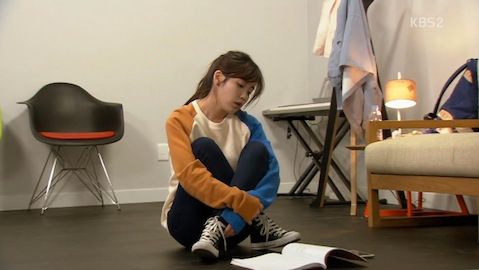 Soon-shin enters her temporary living quarters to practice and recites a linen about waiting for a phone call, which makes her wish her family would call. Just then Candy's theme pierces the air and Soon-shin jumps to answer it. Hye-shin suggests Soon-shin come home to assuage Jung-ae's foul mood. Soon-shin begs for a few days in order to prepare for her audition and Hye-shin promises to handle things at home.