by: Raine

---
And this show just got GOOD. Like whoa. It was pretty heavy, but oh it hurt soooo good. It was all about Soon-shin and how everyone and everything is reacting to the news. IU steps up to the acting plate guns blazing. Just....wow.
AGB Nielson Nationwide had this episode coming in at 29.8%.
"Lee Soon-sin is the Best" is directed Yoon Seong-sik by and written by Jeong Yoo-kyeong and features IU, Jo Jung-suk, Go Doo-shim and Lee Mi-sook.
Episode 26 recap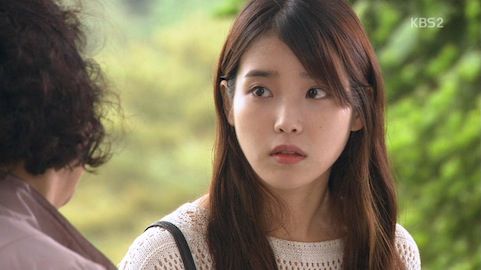 The truth has been told and Soon-shin reels from it. At first, it paralyzes her. Then, denial sets in. All the while Jung-ae swears that she never thought of Soon-shin as anything but a daughter. Denial turns quickly to anger and she demands who her birth mother is.
She is Mi-ryeong the heartless, who busy telling the world about her secret daughter. Joon-ho doesn't stay to listen and runs to find Soon-shin. Mi-ryeong's story is generic: she had a child with the man she loved and then had to separate for unavoidable reasons. She doesn't know where her daughter was raised and just recently found out about her. She directs detailed questions towards the press release.
A reporter asks if Mi-ryeong plans to keep in touch with her daughter and Mi-ryeong gives some sob story about being heart broken for her daughter and not wanting her to have undue media attention. Tears and then: I'm afraid that child will be hurt because of me. Please show mercy towards my daughter.
Oh...you...phony...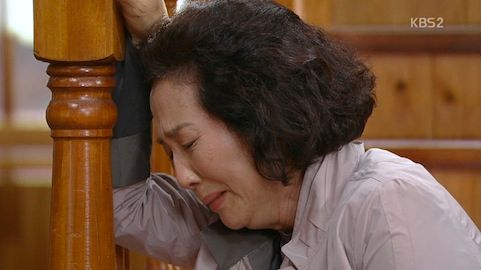 Hye-shin and Yoo-shin are watching the press conference and try to hide it from Granny. They all watch in horror that Mi-ryeong would go as far as to have it without their permission.
Soon-shin and Jung-ae come home and Soon-shin sees the press conference before it gets hurriedly shut off. In a daze, Soon-shin asks to watch the conference. Soon-shin still can't believe the truth and asks Granny for the truth: who am I?
She starts to sob and the others bow their heads as Soon-shin tries to sort through her confusion and pain. How is she Mi-ryeong's daughter when she thought she was Jung-ae's for her entire life. Her voice breaks as she screams: Why are you telling me this now?
Jung-ae tries to calm her, but Soon-shin runs out with Hye-shin hot on her heels. Jung-ae collapses in tears and now my heart hurts for her. She's done what I had wanted her to: be honest in every respect.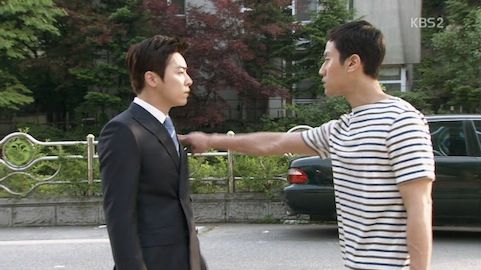 Hye-shin loses Soon-shin but runs into Jin-wook who points her in the right direction. He joins her search, but Soon-shin is nowhere to be found.
Joon-ho is also looking for her, calling her cell and getting no answer. When he arrives at her house, he has a humorous encounter with Jin-wook. The baker still believes Joon-ho is a creeper and demands who he is...and is then made a fool when Hye-shin greets him. Jin-wook heads inside and leaves Hye-shin alone with Joon-ho. He immediately asks after Soon-shin and finds out she ran away from home. Surprisingly, Hye-shin begs him to leave their family be and to let Soon-shin go.
Inside, Jung-ae is still sobbing and Hye-shin joins her. They worry about Soon-shin, but Jung-ae is positive Soon-shin is strong enough to weather this and return.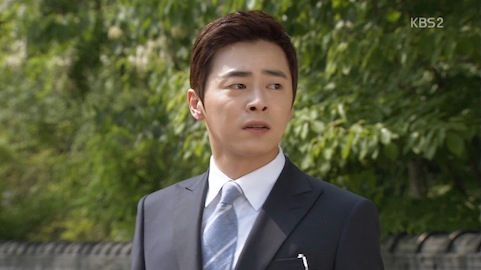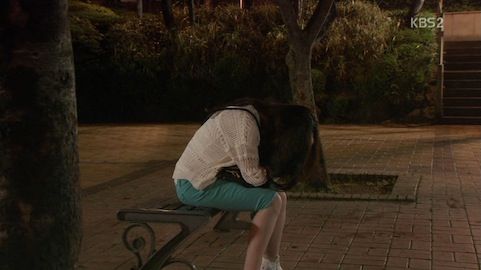 Joon-ho searches for Soon-shin despite the warning and looks in all the places they went together, even on the mountain. Aww, my heart is breaking.
Mi-ryeong's broadcast is playing everywhere and Soon-shin happens across one and hears people gossiping about the hottest news: HER.
And she goes to the place that she last sat with her father: on a park bench when he discovered she'd been swindled. Then she remembers all the times when her mom and Mi-ryeong hinted at the truth. She huddles over her knees and sobs her broken heart out.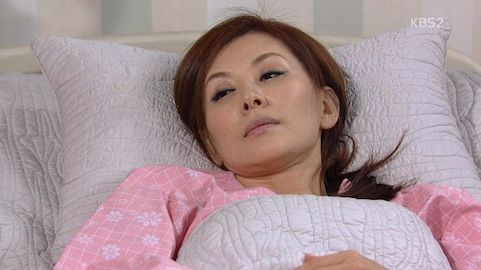 Reporters are calling Mi-ryeong's phone incessantly and she sitting in her living room as coldly as a statue. Reporters swarm the outside and Mi-ryeong's solution is to pretend she passed out and use an ambulance to escape to a private hospital room.
Yeon-ah hears about the news from her stylist and hurries to the hospital. She is worried as heck and Mi-ryeong weakly acknowledge her and apologizes for not telling her about it all sooner. Yeon-ah is really worried and has called all the reporters she knows to ask them to write good things.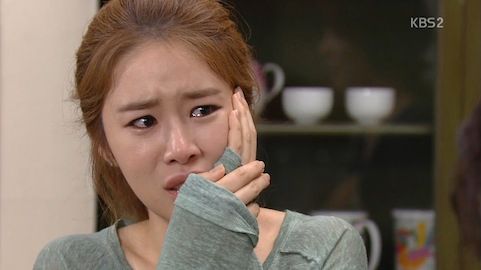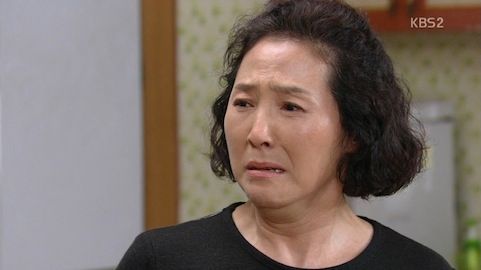 Soon-shin still can't be reached by phone so Jung-ae tries Chan-mi who immediately blabs to her mother, Gil-ja, who immediately blabs the truth to the rest of the family. Now all of Chan-mi's family knows the truth about Soon-shin.
Yoo-shin wakes up and glances heavily at Soon-shin's empty, unslept in bed. She heads downstairs where Jung-ae has prepared a massive meal full of Soon-shin's favorite foods. Jung-ae wants to cheer her up and warns Yoo-shin not to say anything mean to Soon-shin when she returns. That incites Yoo-shin's anger. She's furious that her mother has no pride and is only worrying about Soon-shin, Chang-hoon's biological daughter.
Jung-ae tries to ignore her, but Yoo-shin demands a DNA test or she won't see Soon-shin. And then she says it: they were all fooled by their father; betrayed. She calls her mother stupid for not noticing the affair happening right under her nose....and earns a well-deserved slap from Jung-ae. She tells Yoo-shin to never say that again: Soon-shin is her sister. If she says it again, she won't see Yoo-shin again.
Both women are crying as Yoo-shin storms from the house. Jung-ae orders Hye-shin to go make her sister feel better.
And there we have it folks, Jung-ae is a real mother again. This is how she should've been with Soon-shin before. But I guess she had to grow up. Took her damned-well long enough.