by: Raine

---
Guh Mi-ryeong. Kill me. No kill her. Yeah, that's what this comes down to.
AGB Nielson Nationwide had this episode coming in at 23.2%.
"Lee Soon-sin is the Best" is directed Yoon Seong-sik by and written by Jeong Yoo-kyeong and features IU, Jo Jung-suk, Go Doo-shim and Lee Mi-sook.
Episode 29 recap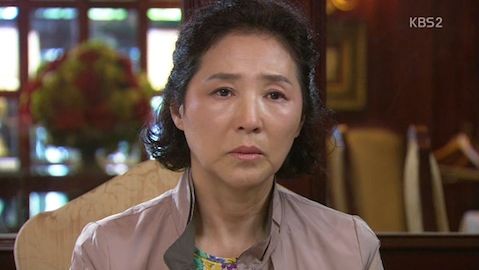 Jung-ae doesn't want to accept Mi-ryeong's offer for a role in a movie until she speaks with Soon-shin. Mi-ryeong, however, doesn't think it will do any good because Soon-shin walks on eggshells around her. Besides, Soon-shin needs to get into acting now, while she's young enough and has the opportunity. She begs to be allowed to do something good for her as her mother.
Nice speech, but I don't buy it. Unfortunately, I think Jung-ae does.
Mi-ryeong orders Hwang to arrange a meeting with the movie director, assuming Soon-shin will accept and "appreciate her efforts". Hwang ain't so sure and feels sorry for Jung-ae. Mi-ryeong doesn't and hates Jung-ae for making Soon-shin feel unsure around her. She promises to show Soon-shin what a good mother is.
So this is about winning a "best mother" competition to you? You lost.
Soon-shin watches the interview that she did with Mi-ryeong and decides to get rid of all her acting things. Acting isn't just what she wants anymore. It's a sign of connection between the mother who abandoned her and a sign of stress to the family that raised her. It's no longer just a "good" thing. Therefore, I think everyone needs to lay of telling her what she likes and doesn't like and let her decide for herself.
Joon-ho hears that Mi-ryeong and Soon-shin are going to be in the same film and is furious that Mi-ryeong went behind his back again. He confronts her and wonders if she asked Soon-shin for permission. Mi-ryeong responds with her usually arrogance: are you her manager? I'm her mother.
*Smack* ←-me smacking her.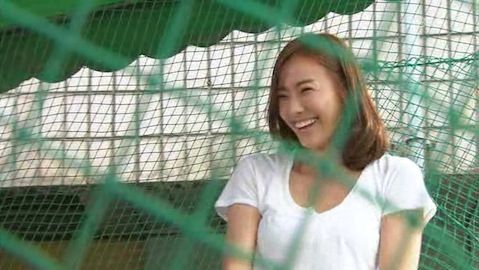 Sexy baker Jin-wook prepares for his study session with Hye-shin and has to force his reticent assistant to prepare a fancy array of snacks. She arrives and tries to teach him how to pronounce the fricative "F", which Koreans don't have in their speech. It's so cute. But the cute is cut short by a call from her evil mother-in-law. She complains about the receipts that Hye-shin sent. Then Hye-shin FINALLY tells her mother-in-law that she'll support Woo-joo with her own money and orders the harpie to never talk to her again. YAY!
When she returns, sweet Jin-wook decides that she needs her spirits lifted. He plays hookey and drags her ot the batting cages to vent her anger and lift her spirits. She's a bit reticent at first, but then gets into it and has a lot of fun. They are all smiley and adorable.
They stroll back home together and get caught by a very stern-looking Woo-joo. School let out early and Hye-shin didn't pick her up. Aw, poor kid.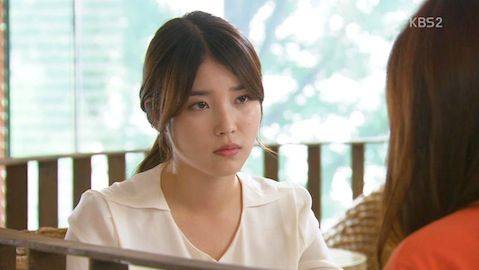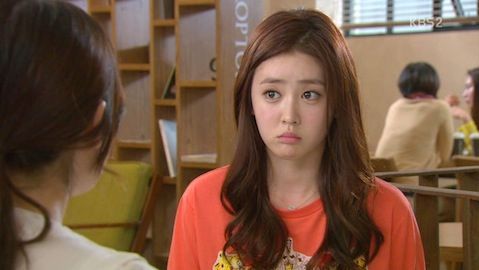 Young-hoon reads the news about the interview online. Mr. Waiter gabs on about the news and thinks, like In-sung, that Soon-shin now has it made. He also wants her to come on the restaurant MT (company outing).
Soon-shin meets Chan-mi who is stoked about Soon-shin's new-found fame. She has come from an interview, which stresses out Chan-mi. Why would Soon-shin give up on acting when she has a top star mother who can make her dreams come true? Besides, people will hate her if she keeps denying Mi-ryeong - she has instant fame at her fingertips that others covet.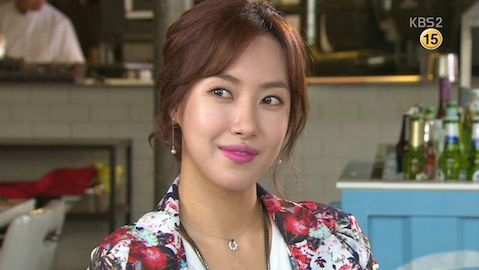 Young-hoon invites Soon-shin on the MT but she says that she can't. He worries about how she's doing and tells her where to go in case she wants to join them.
Then Yeon-ah comes to the restaurant to have herself a pity party and wants Young-hoon to join her. He asks how she became close to Mi-ryeong, probably so he can help Soon-shin, and Yeon-ah replies that it was while filming the same movie.
Guh! No! I don't want to hear that.
But now Yeon-ah can't remember what she likes about Mi-ryeong. I don't blame her.
I wonder when she'll stop wallowing and start doing evil things to Soon-shin...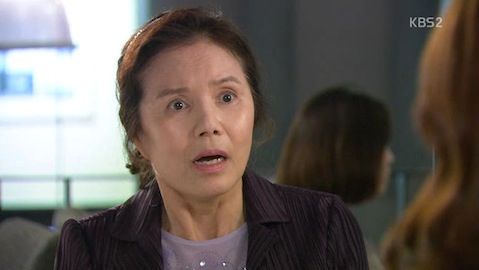 Yoo-shin can't stop thinking about Chan-woo's sudden proposal and finally picks up her phone to call him when she receives a call from Gil-ja instead. They meet and Gil-ja immediately asks if Yoo-shin is dating Chan-woo, which Yoo-shin denies. Gil-ja's overwhelming relief and surety that Yoo-shin isn't Chan-woo's type insults Yoo-shin's pride. When Gil-ja mentions "the lovely director's daughter", Yoo-shin snaps. She tells Gil-ja that Chan-woo asked her to marry him with fire in her eyes; of course she turned him down. Gil-ja is shocked by both the proposal and Yoo-shin's denial. Yoo-shin defiantly tells Gil-ja that she, too, is a precious child to her family.
Hrm, she has some really inferiority issues, that Yoo-shin.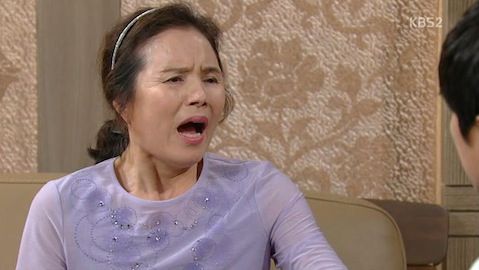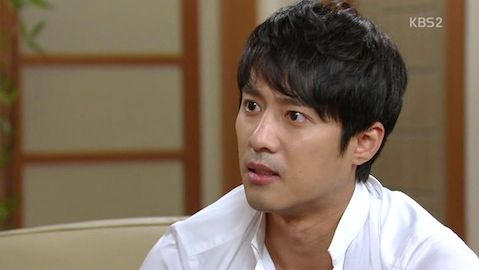 When Chan-woo comes home, Gil-ja immediately pounces on him and asks him if it's true. He admits it and she flips out. He wants to know why Gil-ja doesn't like it and she just freaks out on him without a proper explanation. Chan-woo gathers his courage and tells his mother that he's loved Yoo-shin for a long time and wants to marry her.
Yoo-shin can't stop thinking about the marriage proposal or her refusal to marry him.
Mi-ryeong tells Dong-hyuk about the movie with her daughter and he seems genuinely happy for her. She thanks him for listening to her when she was having a hard time. She also informs him that she is going to bring her daughter home. He says that even if they don't get along, that is the best way to forge a relationship.
Soo-jung and Yi-jung show up with cookies for the staff and when Yi-jung runs off to chase Chan-woo, Soo-jung spots Mi-ryeong and Dong-hyuk walking and laughing together. She is immediately jealous, but quickly shifts the topic to Mi-ryeong's daughter to make things less awkward. Mi-ryeong runs away and ignores the gossip-y housewife. I do kinda feel bad for Soo-jung, but she IS annoying.