by: Raine

---
YAY! CUTENESS! The actress ball is rolling. Well, she's climing up a mountain this episode, literally, followed by her trusty President Shin and his walking sticks. Don't ask. Just read and you'll see what I mean.
AGB Nielsen Nationwide had this episode coming in at 25.9%.
"Lee Soon-sin is the Best" is directed Yoon Seong-sik by and written by Jeong Yoo-kyeong and features IU, Jo Jung-suk, Go Doo-shim and Lee Mi-sook.
Episode 9 recap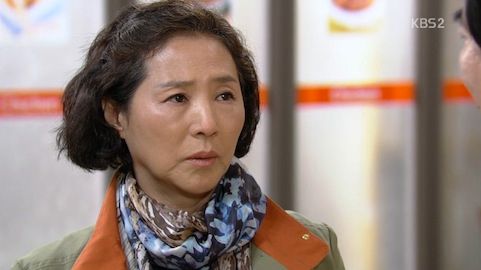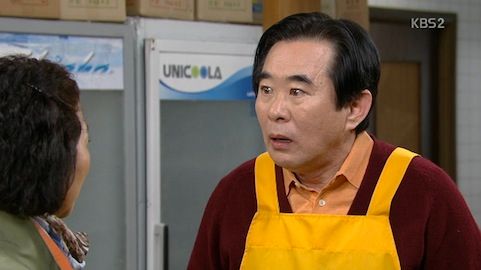 Jung-ae is scrubbing windows, but can't concentrate because the old picture of her husband and his old flame is burning a hole in her pocket. So instead of working, she runs off to ask Bok-man the whereabouts of the woman in the picture: Lee Kyung-sook. At first Bok-man feigns ignorance. Jung-ae "reminds" him (with some handy dandy info from Granny) that Kyung-sook was Chang-hoon's girlfriend back in his hometown.
Bok-man clumsily pretends to remember her and says that she was Chang-hoon's first love. She grew up in an orphanage and Chang-hoon treated her like a younger sister. Jung-ae is doubtful that their relationship was nothing more than "friendly", but Bok-man insists there there is nothing more to the story.
She definitely thinks her hubby adopted his ex-girlfriend's baby. Or maybe it's his baby, too. Who knows.
Well, we will...later.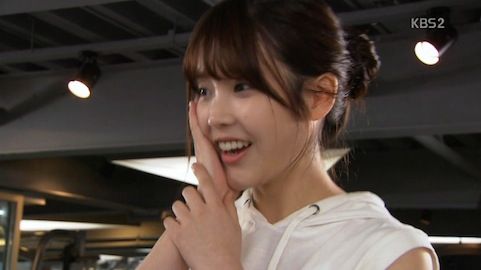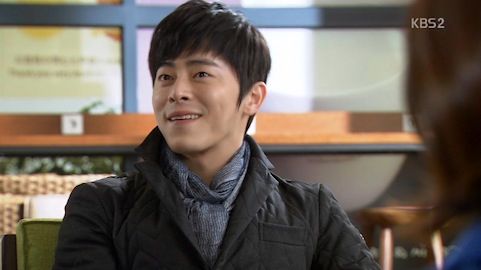 Back at the gym, the big mother/daugher meet-up is happening. Lee Soon-shin is starstruck by Mi-ryeong who finds her charming. Then Yeon-ah crashes the party with her smirky face and makes Joon-ho feel awkward. Everyone save Soon-shin goes for tea while Soon-shin gets put on the treadmill.
While she exercises, Soon-shin remembers Mi-ryeong calling her charming and smiles. Her hand is even starstruck! She holds it to her cheek, thinking she shouldn't wash it.
I get the sentiment, but gross.
Tea time is a bit tense with Yeon-ah prodding Joon-ho about his "plan". Mi-ryeong wonders what their repartee is about, but figures it has to do with that adorable girl she met. Hwang asks her not to joke so early in the morning, but Mi-ryeong is serious. The girl may be plain, but her eyes are alive. She compliments Joon-ho's eye while Hwang remains incredulous.
Joon-ho smirks and declares that Soon-shin's got talent! Yeon-ah comments that Soon-shin will be trained as her rival in six months. Mi-ryeong thinks that is pushing things, but Joon-ho reminds her that he has Midas' touch. (Which reminds me of In-sung snuggling up to Joon-ho's hand...hehe.)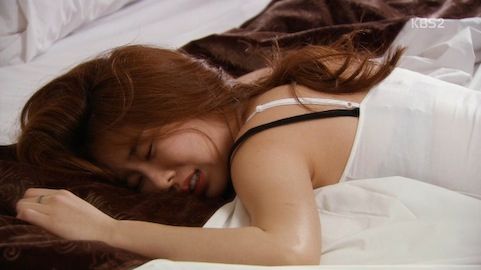 Yoo-shin heads into work. She drops a sports jacket because her shoulder is hurting. A hoobae helps her onto the elevator and she remembers more of that night with Chan-woo.
They'd crashed into the elevator, she made contact with the elevator wall shoulder first. Then they drank themselves silly on the floor of the hotel room. She moans that Chan-woo will never understand her. And then, she barfs all over him.
Now we KNOW they're going to be a couple. Barf is a classic sign of couplage. Hehe. Oh, we also know how they got nekkid.
He strips off her outshirt, dumps her onto the bed where she sobs herself to sleep. Then he strips *YES*...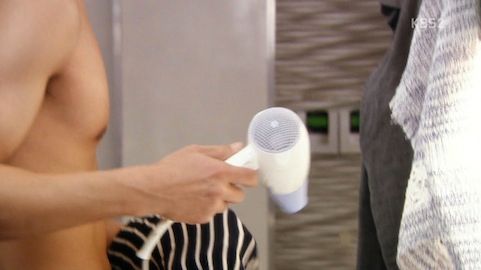 ...and blow dries their freshly washed clothing. He tucks her in and she opens her eyes just long enough to take in the nekkidness, call him a "cute punk" and fall back to sleep.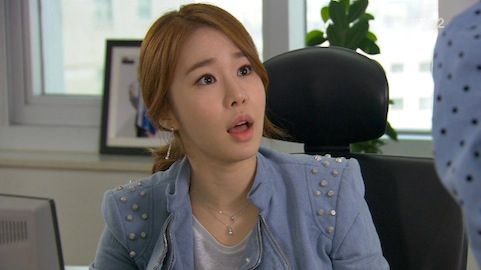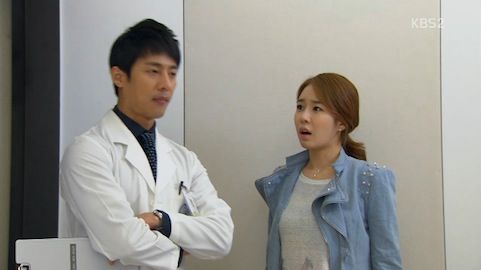 Back to the present, Yoo-shin realizes that nothing happened and remembers what she said to him and how he tried to tell her the truth, but she wouldn't shut her trap. And she ended with the fact that she didn't like him. She agonizes over it and her female hoobae comes over to inquire as to the fate of Yoo-shin's "Friend" who had a one-night stand. This sends Yoo-shin into a fervent case of denial; they did NOT sleep together.
Yoo-shin gives Chan-woo a ring, but he ignores her. I would, too.
She heads to the hospital and he is not happy to see her. She asks him why he never told her that nothing happened, but he leaves as soon as his receptionists calls him too see a patient. Yoo-shin is, for once, speechless.
Jung-ae remembers the night they took in Soon-shin and then Bok-man's words about Kyung-sook being the village's little sister. She heads to the orphanage to dig up information.
Kyung-sook left the orphanage at 19 and left no contact information. The orphanage employee doubts she will be able to find her.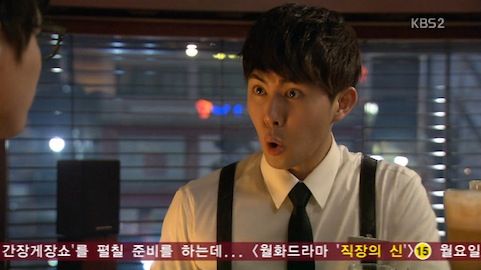 Young-hoon throws a feast at the restaurant for his employees. He even made Soon-shin a dish that will be good for her diet.
Mr. Waiter wonders why Young-hoon always looks after Soon-shin and Young-hoon turns it back at him: why is Mr. Waiter always mean to her? Then Mr. Waiter gets teased about liking her and he declares he'd never like someone like her.
So when is he gonna start to dig Soon-shin? Oh yeah, I called this...like episode 2.
Soon-shin the good hoobae says with a forced smile that Mr. Waiter is plenty nice. Mr. Waiter ignores her and whines that he doesn't get as much attention. The only conclusion he can come to is: Young-hoon likes her.
That will come, too, my young narcissistic friend!
Again, Soon-shin explains this away: Young-hoon takes care of her because she's lacking. AND she wouldn't have made it this far without Mr. Waiter. He puffs up and complains about how hard teaching her is.
Soon-shin may be "plain" and "ordinary" but she knows how to deal with people. She plays this kid like a fiddle.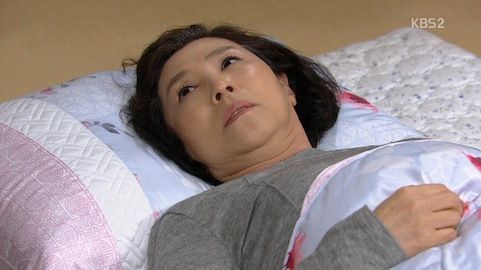 When Soon-shin comes home, Hye-shin tells her that Jung-ae is really unwell. Soon-shin goes to check on her and Jung-ae barely has the strength to speak. When Soon-shin frets, Jung-ae snaps that she is just fine, then apologizes for the explosion.
For quiet mommy, this is quite the outburst. I deduce...she's very upset. Heh.