by: Raine

---
We are at the end of the road for Soon-shin. While she may have been the best, her drama left me wanting. Still, there were some really beautiful moments and I appreciate the show for giving me that...and Jo Jung-suk! And IU!
Onwards to the final recap!
AGB Nielsen Nationwide had this episode coming in at 30.1%.
"Lee Soon-sin is the Best" is directed Yoon Seong-sik by and written by Jeong Yoo-kyeong and features IU, Jo Jung-suk, Go Doo-shim and Lee Mi-sook.
Episode 50 (final) recap

Joon-ho drives Soon-shin home from her cryfest on the beach with Mi-ryeong. He takes her hand to comfort her as she cries...as he should've been doing instead of the noble idiocy.
Jung-ae sits at home worrying about Soon-shin and gives her a ring. When Soon-shin comes home, Jung-ae pulls her into a hug, knowing Soon-shin is hurting. Where was this before? Why are you a good mother off and on? Guh. I'm settling for the fact she learned to be a good mom.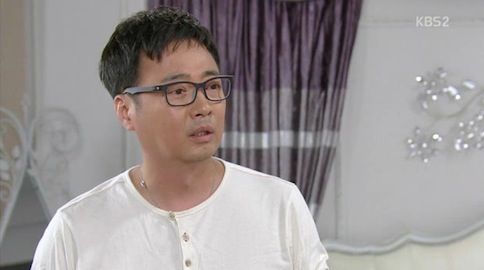 Mi-ryeong broods over Soon-shin's lecture and then heads home to pack. Yes, she's moving. While Hwang flips out that she hasn't suicided, she tells him to make an appointment with the reporters. He wants to deny everything, but she's going to come clean with everything in order to start over. She wants to do this for herself, not Soon-shin. She will try not to damage Joon-ho's agency either.
I've been waiting 50 episodes for this and I wanted it sooner so we could work on a relationship with Soon-shin. This kind of crisis could've been brought to the forefront sooner instead of all the B.S. we had to suffer. It's a good realization for her, but one I wanted her to make in episode 40.
The news breaks and Yi-jung and Soo-jung ask Joon-ho about Mi-ryeong, worried about her despite their hating on her before. Soo-jung has a change of heart and goes to see Mi-ryeong who is packing the picture of her and Soon-shin. She tries to apologize and Mi-ryeong says she's just happy that she stopped by. She admits to trying to make Soo-jung jealous - she'd always been jealous of her life. She tells her (former? current?) friend she feels free now.
Soon-shin finishes filming her drama and is complimented by her director while Yeon-ah watches. Afterwards, Yeon-ah runs into Joon-ho and I guess we have to see her redeem herself. She hopes he can resolve everything with Mi-ryeong and then she apologizes (for everything). He accepts it quietly and walks past her. She smiles in quiet acceptance.
Turns out he was going to meet with Soon-shin and advise her to meet with Mi-ryeong. Soon-shin doesn't want to and he tells her he wants her to see Mi-ryeong before she moves far away.
Time for some more harmony in the world: Gil-ja and Yoo-shin are getting one better than ever. Yoo-shin has been having cravings and Gil-ja makes her food...that is, until Gil-ja starts gagging.
It would be AWESOME if that time away got Gil-ja knocked up, but I'm sure it's just "sympathy pangs" for what HAS to be Yoo-shin's pregnancy. The boys walk in, happy to see them getting along. Yoo-shin heads to work and is feeling a little "funny". She's TOTALLY knocked up. To confirm it, she realizes that she hasn't gotten her period and pees on a stick. She does not look happy.
Granny and Jung-e walk around in the ugliest, frumpiest clothes EVAR. Granny had a good dream, probably some kinda birth dream. Then they see Jin-wook and Hye-shin walking together, but a phone call from the police station stops her. They've got the hit and run culprit.
Really? In the 50th episode? It would be fine if things had worked more slowly to resolution. But everything is happening now. It's too much.
Anyway, there will be a trial and he'll be sent to prison. Yoo-shin comes home raging against the hit-and-run culprit. Granny thinks her dream was a lucky dream and then, as if on cue, Yoo-shin starts gagging. Apparently Granny had a similar birth dream for her.
Yoo-shin says she's tired, but Chan-woo isn't a Fool. He expectantly asks if she's pregnant. She sadly confirms and he's ecstatic. He sees she is not and she admits that she's confused and not ready. He understands her fears and says that they're in it together and he'll help her as much as he can. Then she frets about Gil-ja making her quit work when she finds out. He will take care of it, he says, and hugs her. D'aw.
Gil-ja keeps gagging. I still think it'd be funny if she was knocked up. Yoo-shin and Chan-woo go into the kitchen and watching her looking like a cat about to hurk up a furball. And then Yoo-shin starts up. She runs out and Chan-woo gets to drop the news that Yoo-shin is preggers. They are ridiculously excited.